Dar-ul-Uloom Deobandh, Saharanpur, U.P., India: Asia's premiere Islamic Institute.
---
*****************
*****************Door of KnowledgeAfter the Great Uprising of 1857, there was perceptible change in
the thinking of the Muslims in India. The revolt against the British
imperialists was conducted under the banner of Bahadur Shah Zafar, who
was then an ailing Emperor of the fast disintegrating Mughal Empire
thanks to British tactics & previous emperor Aurangzeb's antics. It
was realised that feelings of national integration were of utmost
importance for the liberation of the country. Moreover, intellectuals
of those days thought that the battle against imperialism had to be
fought by creating a sense of patriotism among the people. To this
purpose, a small institution of Arabic learning was founded, keeping in
view the traditions of the country i.e. free education, simple living
and high thinking, as well as a disciplined life. So a shining star of
knowledge and wisdom emerged on the country's intellectual horizon on
May 30, 1866, in Deoband under a Pomengranate tree. The first disciple
of this institution became a shining star of the freedom-struggle. His
name was Mahmood Hasan but he has also come to be known as
"Shaikh-ul-Hind" (Scholar of India). Following this, thousands of other
institutions came up throughout the country on the same pattern.
Dar-ul-Uloom Deoband was moulded in such a way that, on one hand, it
revived the basic values of religion and, on the other, created a
dynamic force of scholars and freedom fighters, who continued with
their struggle till the country was completely free.The scholars of
Dar-ul-Uloom have written more than 5000 books in Urdu, Persian, Arabic
and English. The number of graduates of this institution is more than
25 thousand. The beneficiaries are not only Indians but of various
countries including Russia, China, Malaysia, Indonesia, Iraq, Kuwait,
Iran, Sri Lanka, Bangladesh, Nepal, Saudi Arabia & many more.
Today, This institution provides 25% of the Islamic research &
publishing material towards Islamic library worldwide every year. Its
truly an incredible feat for a institution that had a humble begining
from a tree & also underlines the very fact that Republic of India
is by far the most secular of all nations today
[/quote]
NADWAT-UL-ULAMA (Congregation of Scholars Mosque), Lucknow, U.P., India
Ashrafia Mosque, Azamgarh, U.P., India.
Dar-ul-Uloom Mosque, Balrampur, U.P., India. (NEPAL Border)
Historic Mosque / Srinagar / J & K. / India
Unidentified Mosque (Richmond Road) / Bangalore / Karnataka / India
---
Some more pictures of Agra Moti Masjid (Pearl Mosque) located within the Agra Fort. The building was completed in 1653 and faced entirely in polished white marble.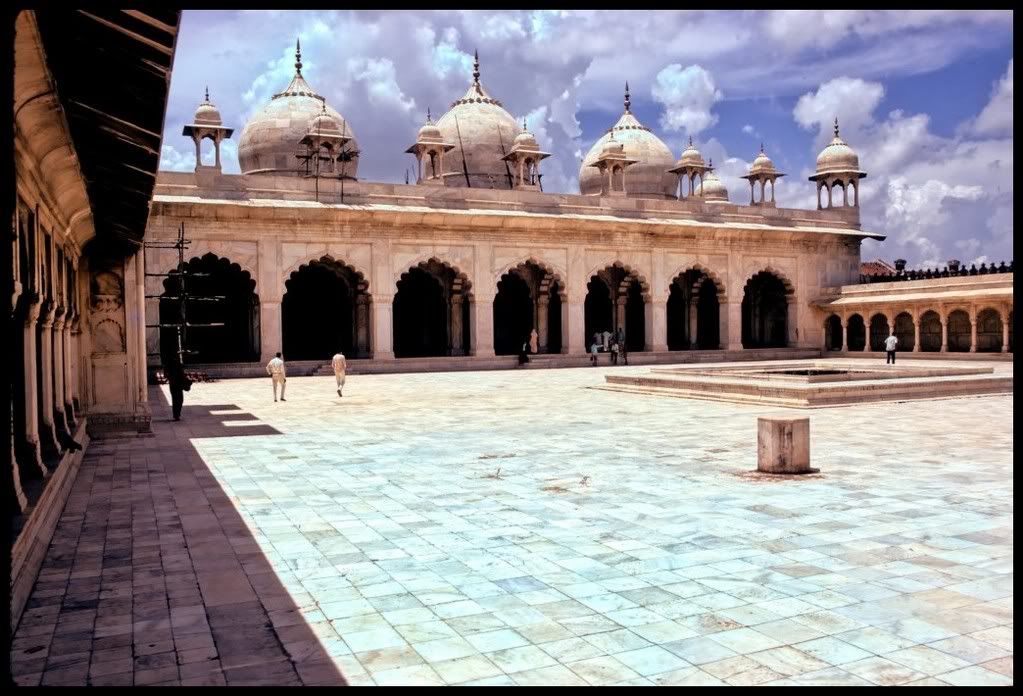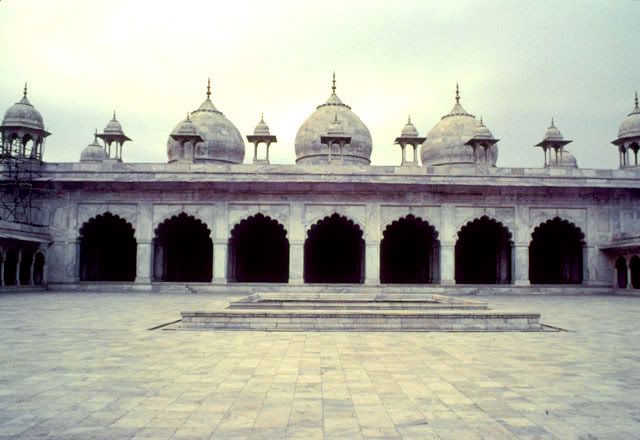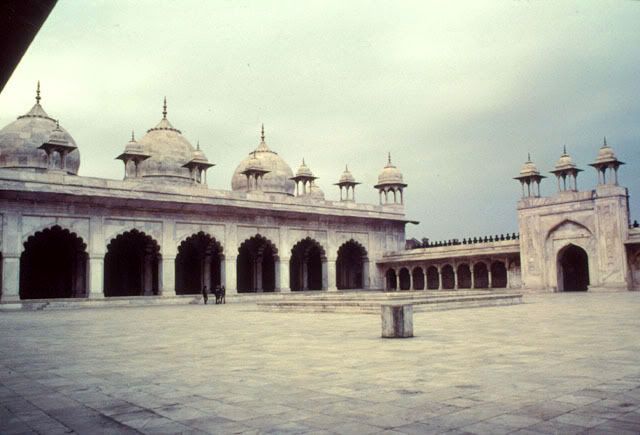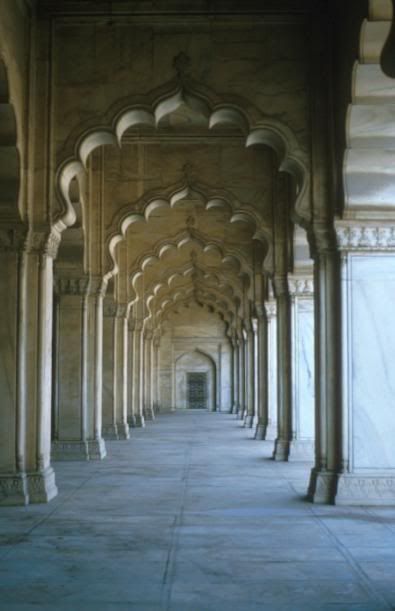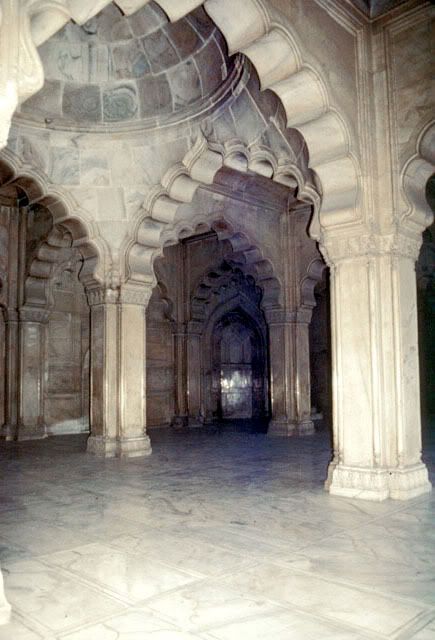 Also within the Fort is another, smaller all-marble mosque, known as the Nagina Masjid. This Masjid was the template for the well known Moti Masjid of Delhi's Red Fort.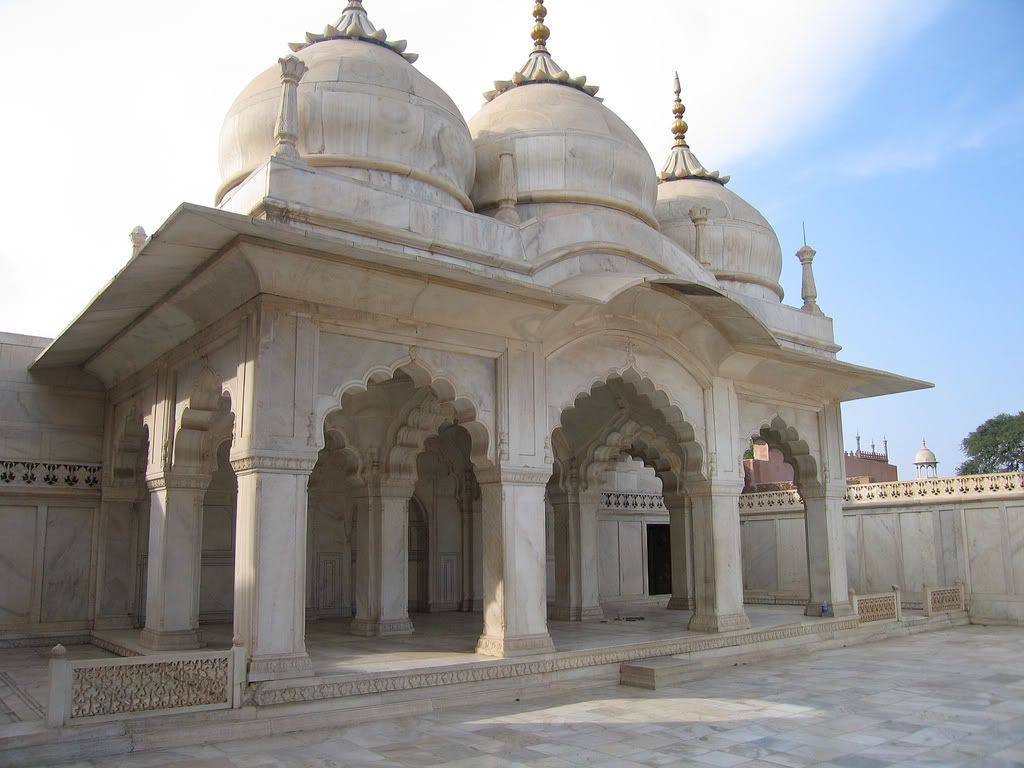 Iranian Mosque / Bombay




Moorish Mosque / Kapurthala / Punjab


Zinat-ul-Mosque
Mubarak Begum Mosque
Ghaziuddin Mosque
Sunehri Mosque
Qazi Waali Mosque
---