SHAHJAHANI Mosque (Taj Mahal Mosque), Agra, U.P., India

Built by Mughal Emperor, Shahjahan, This is a great piece of
architecture. But unlike the previous Mughal Mosques architecture, this
mosque departs from the idea of "greatness does not necessarily lies in
grandness". A rather small on Mughal scale of mosques, This is
nonetheless an impressive architectural accomplishment & gives you
a single best view from inside looking out & can be easily envied
by other great mosques of the world.
. I hope you know what I am talking about.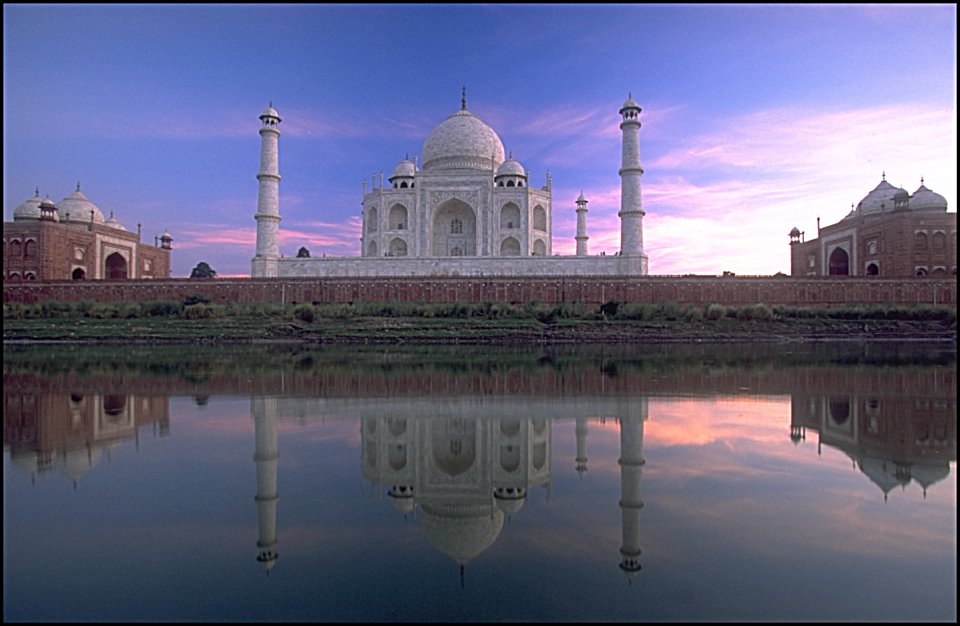 This mosque is physically split into two identical twins thanks to
the "Monument of Love". As atypical as it may seems, It really takes
getting use to it. & thus makes it one of my favorites. I just have
not seen anything like it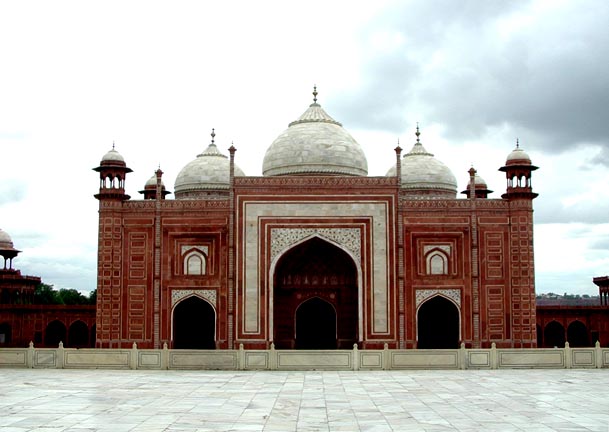 The Mosque literally rises to the skies from the Shadows of the Legendary Taj.




**********************Grand Entrance**********************




Ceiling Craftsmanship




*************** This is whats knows as "A View To Die For" (& I mean it literally)**********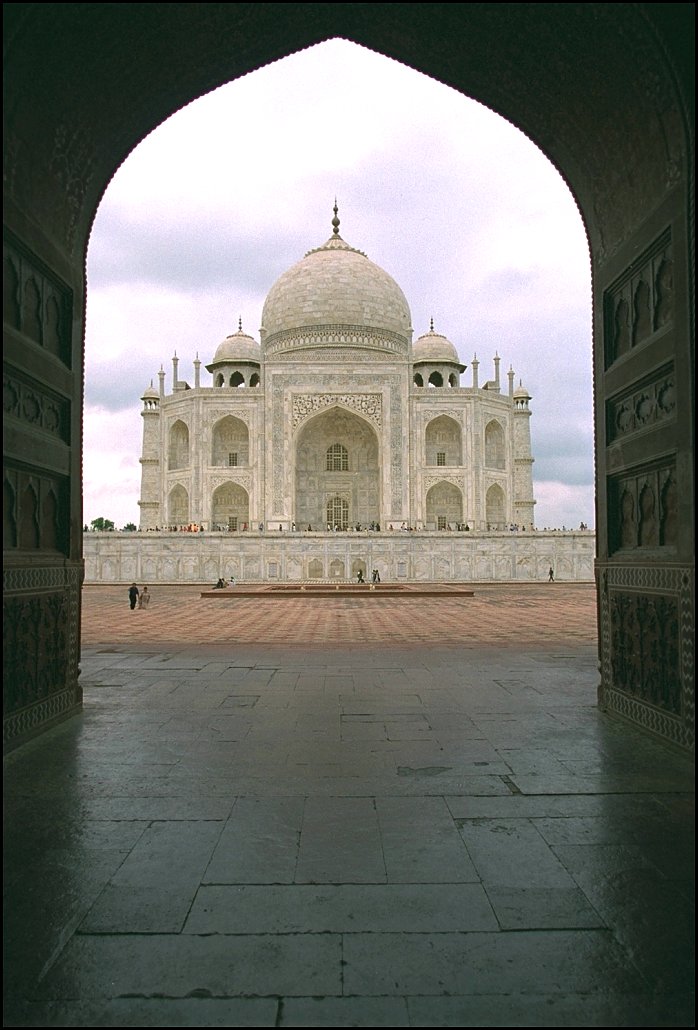 MECCA MOSQUE, Old Hyderabad
, A.P., India. The
Largest Mosque
in South India.
-------------
-------------
This Legendary mosque built by the Nizams is named after the the
Holy city of Mecca. The reason?. When it was built, few stones from the
great mosque in Mecca itself were imported and are enbedded in its
walls. The grand mosque gives a great view of "Charminar" which is
stone throw away. To the left of Mecca Mosque in its grand courtyard
lies the moseleums of all 7 Nizam-ul-Mulk, The rulers of Hyderabad
Vintage Mecca Mosque Images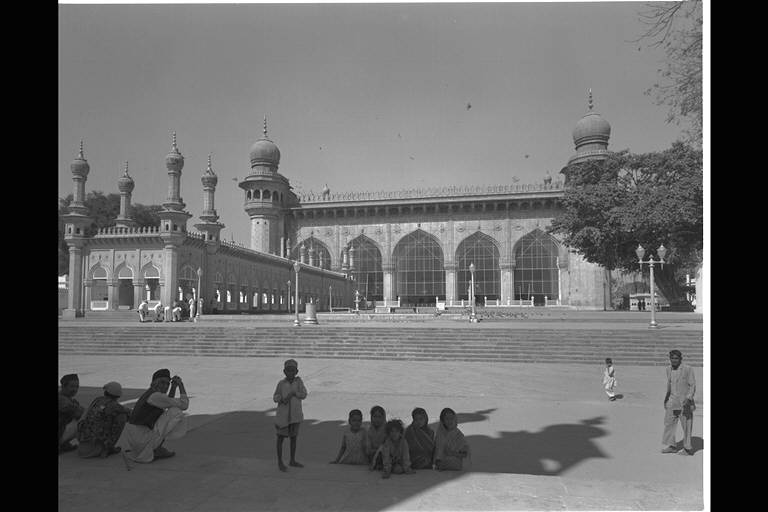 Tombs of the 7 Nizam-ul-Mulk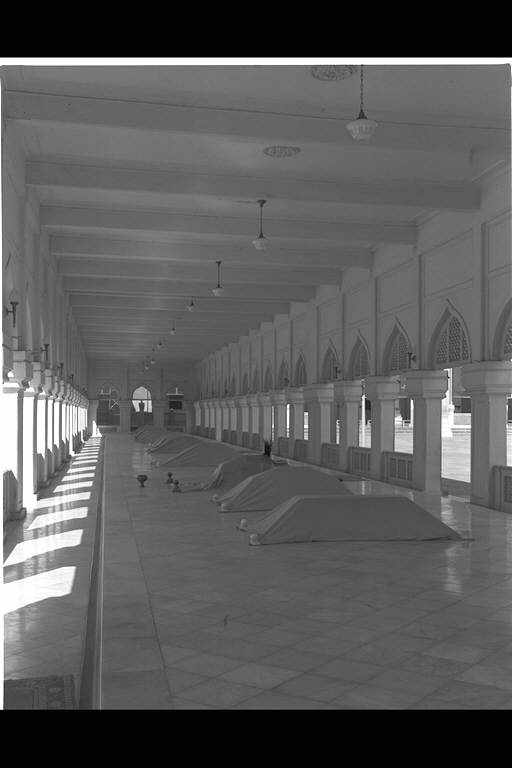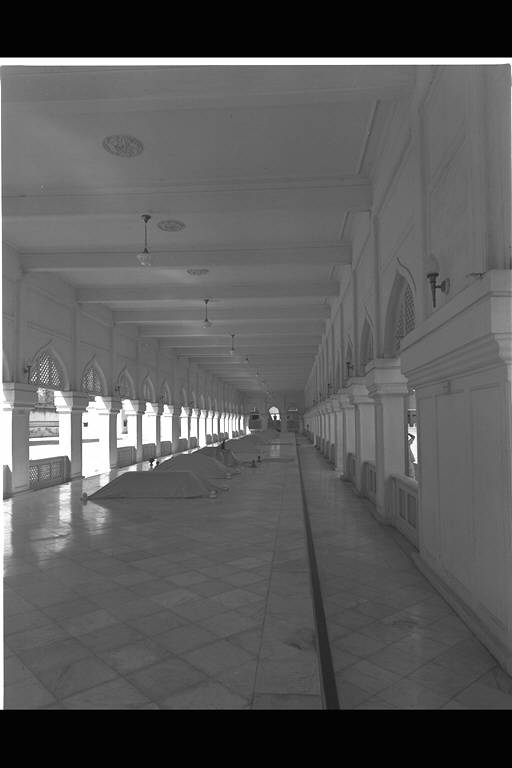 Mecca Masjid has an incredible Turkish architecture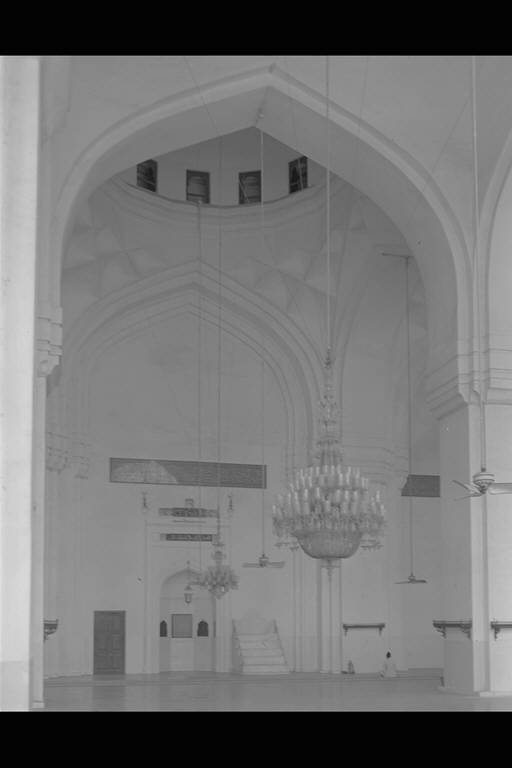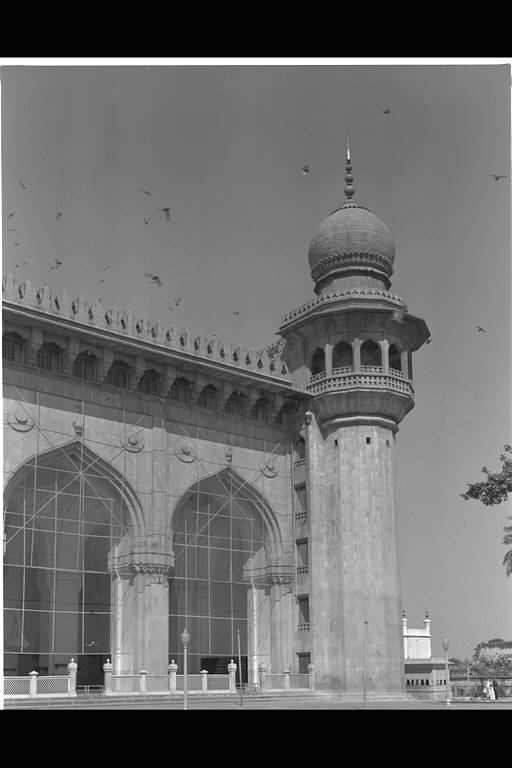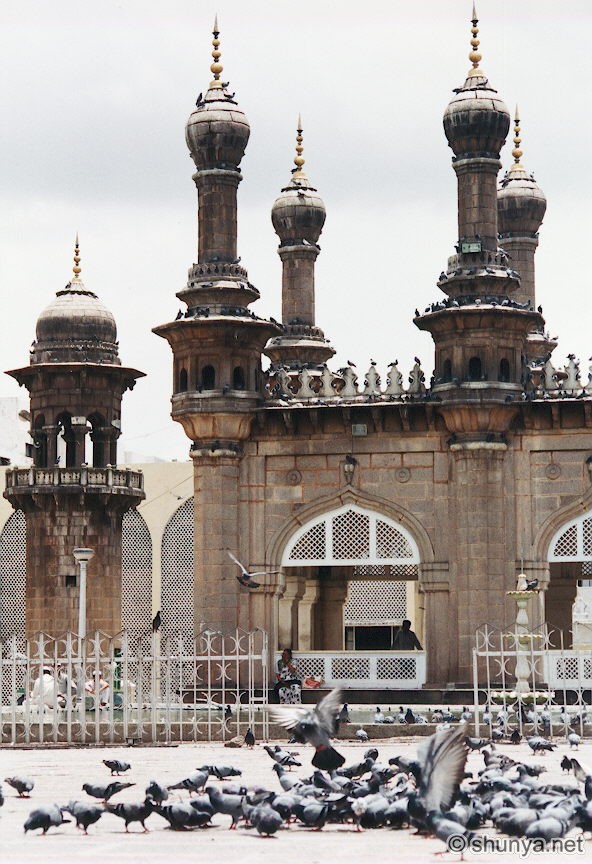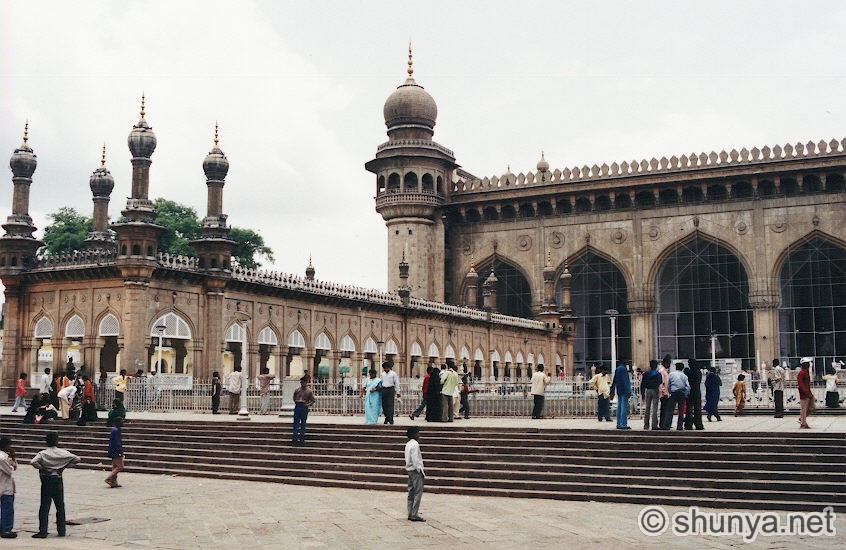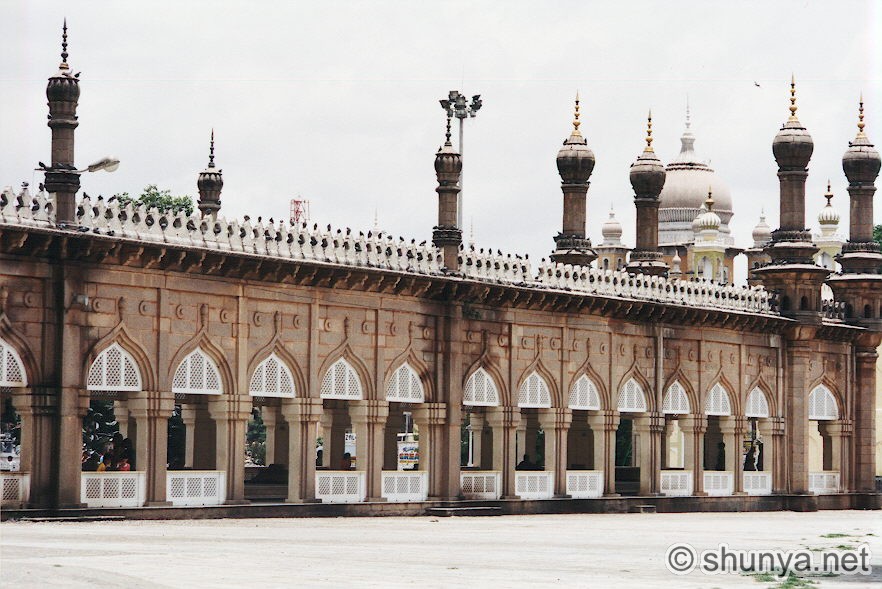 Grand Entrance
Grand Courtyard
Qutub Shahi Mosque, Old Hyderabad
, A.P., India
HAJI ALI MOSQUE & MOUSELEUM, Mumbai
, Maharashtra, India. The
Premier mosque of India's Financial Capital-------------
--------------------This renowned Island Mosque/Mouseleum was built in 19th century
after a noble saint HAJI ALI, a wealthy businessman. It is believed
that he renounced all his wealth & all othe material worldly
position on his way to pilgrimage to the Holy city of Mecca. Apparently
he never made it back alive. This whitewashed marbled mosque / moseleum
is built in his honor & is a breathtaking site on sunny days as it
shines in crystal clear Arabian sea waters.------------------
------------------
Haji Ali can only be approached by a narrow 500 meter causeway only at "low tides"
-----------------------Grand Entrance------------------------
------------------------Mouseleum--------------------------
BIG IMAMBARA MOSQUE, Lucknow
, U.P., India. One of the Largest
******
******
Lukhnow is the single most distinct place in South Asia. Even in
India, it has no parallel. A friend of mine once explained this "land
of Nawabs" to me. Basically, it filters down to four "T" and there in
lies the very essence of Lukhnow..............Tahzeeb = Manners,
Tarbiyyat = Upbringing, Tameez = Respect and Taleem =
Education................If one is missing, he/she is not a true
Lukhnowi. In terms of architecture, Lukhnow again has no parallel. Lets
take a look at this great historic city that is widely claimed to be a
birthplace of "URDU" language
Besides being a historic epicentre of Urdu literature & poetry,
Lukhnow also has an honor of being in the midst of the Revolt of 1857,
One of the first freedom struggles for Indian Independence.
Aerial Bird's eye (Notice the JAMA MOSQUE, Lukhnow in the RIGHT Background)
Vintage Photography
SMALL IMAMBARA MOSQUE, Lukhnow
, U.P., India
Main Entrance
TEELAY WALI Mosque, Lucknow,
U.P., India
JAMA Mosque, Lucknow
, U.P., India
ASAFI Mosque, Lucknow
, U.P., India.